We are big believers in inbound marketing and digital marketing, even through the use of paid marketing tactics such as Google or Facebook advertising. However, sometimes there isn't a budget for ongoing advertising campaigns. Never fear, you can still ensure your company's success online without spending anything at all. Increased traffic to your company's website helps promote your brand, builds interest in your product or service and converts your site visitors into paying customers. Many times, free website promotion can be just as effective or even more so than paid promotion to get users to your site. After all, who wouldn't want to get some free traffic to their website?
In the spirit of FREE, we thought we'd share a list of the best ways to increase traffic to your newly launched website, completely free…of course.
1) Get More Social
It probably goes without saying, but more and more people are turning to social media to conduct research on products or companies. You don't need to have an account on every social media platform but you should certainly use any that are appropriate to your market and target audience. Which platforms should you use? They all offer different benefits and different types of users. For instance, Twitter is great for short quips whereas Facebook is more appropriate for longer articles as is LinkedIn for business related articles. If you have content that is more visual in nature, you may consider Pinterest or Instagram and of course YouTube for video content. Find the mix that works best for you and start posting away!
2) Get Active in Facebook groups
Having a social media profile for your company is not enough. It may be effective to get a bit more interactive on Facebook by joining groups that pertain to your industry or geographical location. Perhaps become a moderator to get even more exposure or at least participate in group conversations. These efforts can help you become known as an expert in your field and can help interested users scroll through your profile to find your website link.
3) Post and Participate on Forums in Your Niche
In a similar way, posting quality, informative information and articles relating to your niche or participating in conversations on message boards or forums can help you get noticed. Once again, you will want to ensure that you have made it easy for users to locate you by posting your company's website URL on your forum profile.
4) Answer Questions on Quora
Question and answer sites, such as Quora, are great ways to increase your expertise and even to find potential customers. It's becoming more common for people to turn to peer reviews online to help conduct research before making a purchase. By answering questions within your niche, people will start to regard you as an expert and will be more likely to seek you out for your services when the time comes for them to need them. However, people are seeking authenticity online and will quickly ignore you if things appear to be an advertisement rather than free information.
5) Be a Guest Blogger
There are several great reasons to contribute to another site as a guest blogger.
It will help position you as an authority and well-known name in your industry.
It can lead to getting more exposure (traffic) for your website.
It helps build backlinks to your website.
If you have something to say within your industry and can find influencers in your field who may allow you to write an article as a guest blogger then it could be a great way to accomplish these aforementioned goals.
6) Host a Guest Blogger on Your Site
Another great way to get some traffic that you wouldn't normally have at your site is to allow guest bloggers to post on your website. Influential bloggers have their own audience and if they write on your site then many of their followers will visit your webpage. Find someone in your industry that you respect and reach out to them to invite them to write a guest post on your website.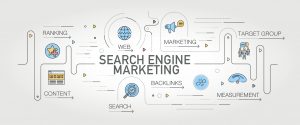 7) Attend Events
Interestingly enough, not all of the strategies that are effective at increasing website traffic need to be implemented online. Having a presence in the physical world are important as well. Attending networking events, conferences, seminars and other events within your niche or geographic area can be a great way to get more traffic to your website. So sign up for industry or local events and don't forget to bring your business cards.
8) Give It Away
Speaking of free, people love free stuff. A great way to get some free traffic is to sponsor a giveaway or contest. This will allow you to collect names and email addresses to market to later and will help people get interested in your company or product. Generating interest this way will likely generate interest in your website.
9) Make Some Videos
People have long been saying that video is the next big thing online. We'd argue that it has been for awhile and we recently discussed it in this post on social media marketing. Similar to the tip about social media, the key here is to increase your authority as an expert in your industry by posting videos that are relevant to your audience.
10) Blog Regularly
Having a blog is one of the easiest ways to increase traffic to your site and attract interested visitors. Writing regular blog posts that are relevant to your audience and contain valuable information, you earn a reputation for your company as a trustworthy source of information which will lead to more site traffic. The more trust people have in your company the more likely they will be to purchase your goods or services.
11) Host a Webinar
Live information sessions via a webinar or live internet video can draw in a very targeted audience. It allows you to engage with your audience in a natural way to make the personality of your company more apparent and gives your site visitors an opportunity to ask any questions they have of you.
12) Send Out an Email Newsletter
In order to have an email newsletter you need to have an email list. If you have a list though, and can send out a periodic email newsletter you can easily drive more traffic to your website and continue to remind your users of what makes you special and what goods and services you offer. Oh, and having a link to your website in each newsletter won't hurt either.